NAATI Certified Thai-English Translator
EN_AUS Localisation


Runner-up BKKLIT 2018 Translation Prize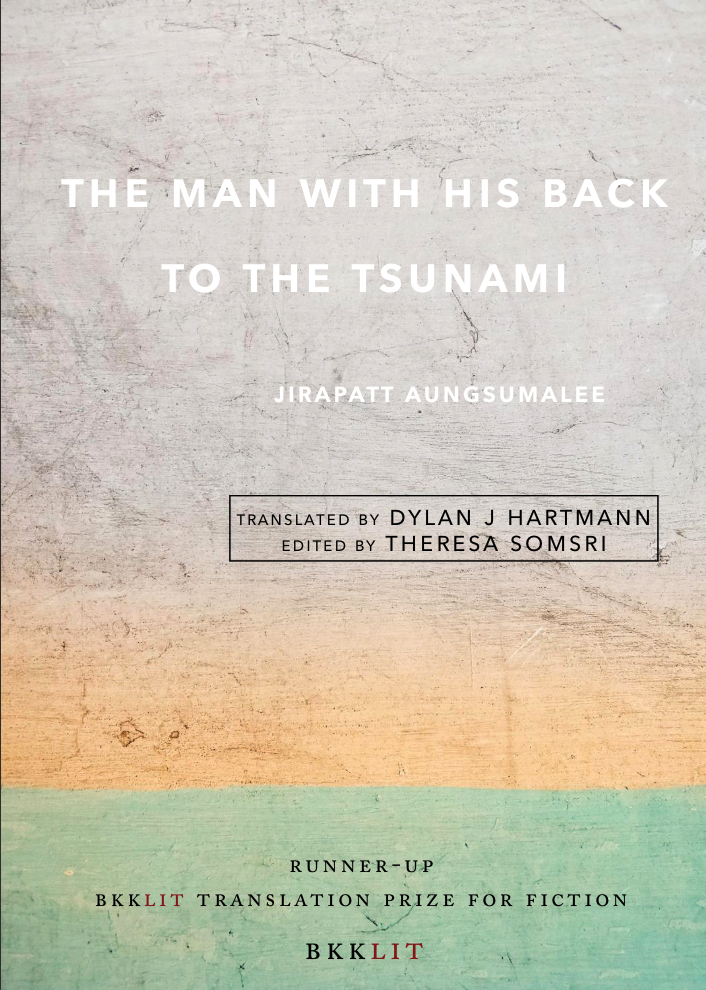 Why am I your best choice for translation?
Why do you need a 'certified' translator for your project? Put quite simply, they have the skills required to pass the exam! (many don't) And they are required to complete regular professional development activities in order to keep their certification. Quality = assured!

Choosing a non-certified translator or one who 'questions the need' for certification is like gambling in a game that you'll never win! Don't risk working with amateurs...demand to see certification!
Hiring me as your Thai-English translator ensures a level of professionalism, expertise, accuracy and integrity with your project, backed up by years of industry experience and credentials from the top universities.
Having nearly 2 decades of experience with Thai language, combined with Thai-English translator certification from NAATI, in-country experience since high school, as well as bachelor and post-graduate specialisation in Thai studies...the quality of your project is assured!
Furthermore, my work is thoroughly checked and is written in a style that matches contemporary discourse so that an English-speaking reader will not even realise that the document is a translation.
My website can be viewed here: DJHartmann Translation
My Facebook page can be viewed here: DJHartmann Translation Facebook Page
I am a native English-speaking Australian citizen, with a vast amount of experience living and working in Thailand and a level of cultural comprehension comparable to few.
My expert credentials include:
I am required to take regular professional development courses to maintain my NAATI certification, and have also completed a Certificate III in Micro Business Operations and Certificate I in Photography. I am a PADI certified scuba diver and hold a master's racing license with the University of Queensland Cycling Club!
I began translation/interpretation in the year 2002 while volunteering in a displaced children's refuge on the Thai-Burma border; this was 2 years after I began learning Thai in the year 2000 as a high school student at Chiang Mai International School, Thailand.
For university studies, I moved back to Australia and majored in Thai studies at ANU under the tutorage of the renowned lecturer, Ajarn Chintana Sandilands. I completed this Thai Language and Culture degree in Thailand at MFU. After graduating from MFU, I worked in their International Affairs Division, responsible for English publications and marketing material while studying part-time from ANU and maintaining a translation workload.
I then finished university with a Master of Studies from ANU, majoring in Applied Anthropology and Participatory Development. After graduation, I dedicated my life to being a full-time translator.
With this background and expertise in mind I am able to translate an average of 15,000 words per week (sometimes more, please see output below). As my services are under very high demand, scheduling in advance is often required for new clients.
Quality speaks for itself and clients are never willing to part with me! Rest assured, your translations will be guaranteed accurate but more importantly, they will be readable and make sense! Accuracy does not mean a word-for-word translation!
While I specialise in the translation issues relating to:
Applied anthropology,

International development,

NGO's,

Refugees and migration,

Human trafficking,

Indigenous peoples' rights,

The effects of mining and resource extraction on local communities,

Social impact assessments,

Land tenure, and

Environmental management;
My primary workload has involved clinical trial translations/localisations since 2014.
I also have a broad range of experience in many other fields of translation and with consideration of my training, I am able to adapt my skills to the translation of most types of material.

In addition to translation, I also offer localisation from US or UK English to Australian English and Thai document desktop processing (DTP).
As a work platform, I use fully licensed versions of Wordfast Pro and SDL Trados.
Finally, as a NAATI-certified translator and AUSIT member I am bound by a professional code of ethics that strictly regulates my work. Areas covered by this code of ethics include:
Professional conduct

Confidentiality

Competence

Impartiality

Accuracy

Clarity of Role Boundaries

Maintaining Professional Relationships

Professional Development, and

Professional Solidarity.
Noting the above, you can trust that your translation will be in good hands.
Thank you for the consideration in working with your company, I look forward to hearing from you via email/phone/skype or in-person!

Dylan J Hartmann MSt (ANU)
DJHartmann

GMT+10

NAATI Certified Thai-English Translator (ID: CPN3OF99H)

Phone: +61 730 409 941
Email: info@djhartmann.com
Skype:  dylanjanhartmann

ProZ | Facebook | Web
My credentials are from:

Australian National University

National Accreditation Authority for Translators and Interpreters




I am a member of:

Australian Institute of Interpreters and Translators

Translators and Interpreters Association of Thailand
Yearly Output 

*            






2019-2020

 1,396,586 words

2018-2019

 815,089 words
| | | |
| --- | --- | --- |
| Monthly  | Output (2014-2018)**            | (total 2,916,193 words) |
| | | |
| 2018 | June | 126,125 words |
| 2018 | May | 65,793 words |
| 2018 | April | 74,606 words |
| 2018 | March | 57,975 words |
| 2018 | February | 69,946 words |
| 2018 | January | 56,386 words |
| 2017 | December | 93,575 words |
| 2017 | November | 80,916 words |
| 2017 | October | 93,781 words |
| 2017 | September | 64,983 words |
| 2017 | August | 85,625 words |
| 2017 | July | 70,983 words |
| 2017 | June | 136,380 words |
| 2017 | May | 93,683 words |
| 2017 | April | 43,120 words |
| 2017 | March | 41,700 words |
| 2017 | February | 118,241 words |
| 2017 | January | 87,100 words |
| 2016 | December | 101,866 words |
| 2016 | November | 39,075 words |
| 2016 | October | 56,566 words |
| 2016 | September | 43,641 words |
| 2016 | August | 48,175 words |
| 2016 | July | 38,258 words |
| 2016 | June | 75,025 words |
| 2016 | May | 36,000 words |
| 2016 | April | 13,958 words |
| 2016 | March | 71,150 words |
| 2016 | February | 26,500 words |
| 2016 | January | 42,341 words |
| 2015 | December | 64,200 words |
| 2015 | November | 38,920 words |
| 2015 | October | 24,050 words |
| 2015 | September | 41,400 words |
| 2015 | August | 48,270 words |
| 2015 | July | 90,180 words |
| 2015 | June | 61,530 words |
| 2015 | May | 37,520 words |
| 2015 | April | 90,640 words |
| 2015 | March | 37,280 words |
| 2015 | February | 41,720 words |
| 2015 | January | 29,950 words |
| 2014 | December | 45,570 words |
| 2014 | November | 30,000 words |
| 2014 | October | 59,920 words |
| 2014 | September | 42,220 words |
| 2014 | August | 38,340 words |
| 2014 | July | 41,010 words |
*This is an approximation, dividing total yearly gross earnings by my minimum rate
**This is an approximation, dividing total monthly earnings by my minimum rate
More DJHartmann in print: